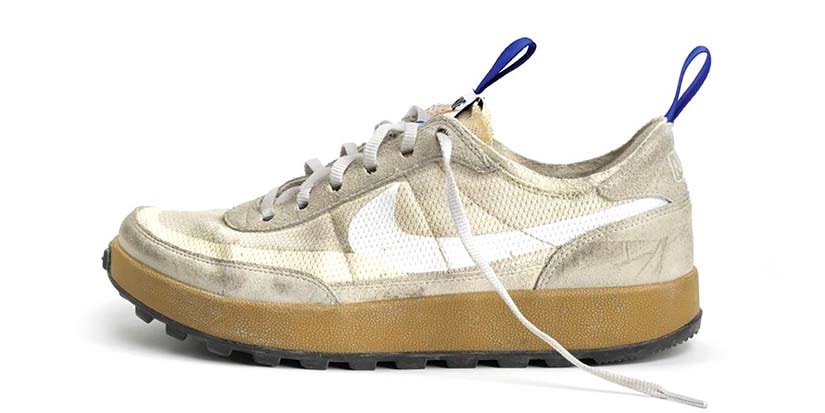 12 sneaker releases in June
June promises to be a busy month in collaboration for footwear with the Tom Sachs x NikeCraft "general purpose shoe" and Kasina x Nike Air Max pack already all the rage.
Over at YEEZY, the Foam Runner returns in "Sand" and "Olive" while the BSKTBL and 700 MNVN are set to release in "Slate Azure" and "Phosphor," respectively.
Air Jordan 3 fans, look for the "Dark Iris" and "Desert Elephant" colorways and AJ6 fans can look forward to "Red Oreo" releasing on June 4th.
Read on for a selection of our favorite June shoe releases and stay tuned for our weekly schedule.
Filling Pieces x The New Originals "Flow-1"
Release date: June 2
Price: To be determined
Or buy: Filling Pieces and the New Originals
My Way x Air Jordan 2
Release date: June 3
Price: $225
Or buy: In my way
Air Jordan 6 "Red Oreo"
Release date: June 4
Price: $200
Or buy: SNKRS
Kasina x Nike Air Max 1
Release date: June 4 and 6
Price: To be determined
Or buy: Kasina, SNKRS
Kasina x Nike Air Max 1
Release date: June 4 and 6
Price: To be determined
Or buy: Kasina, SNKRS
Yeezy Foam Runner "Sand"
Release date: June 8
Price: $90
Or buy: adidas Confirmed, Yeezy Supply
Yeezy Foam Runner "Onyx"
Release date: June 8
Price: $90
Or buy: adidas Confirmed, Yeezy Supply
Yeezy BSKTBL "Slate Azure" Knitwear
Release date: June 10
Price: $300
Or buy: adidas Confirmed, Yeezy Supply
Tom Sachs x Nike Versatile Shoe
Release date: June 10
Price: $109
Or buy: SNKRS
Yeezy 700 MNVN "Phosphorus"
Release date: June 13
Price: $220
Or buy: adidas Confirmed, Yeezy Supply
Air Jordan 3 "Dark Iris"
Release date: June 18
Price: $200
Or buy: SNKRS
Air Jordan 3 "Desert Elephant"
Release date: June 25
Price: $200
Or buy: SNKRS