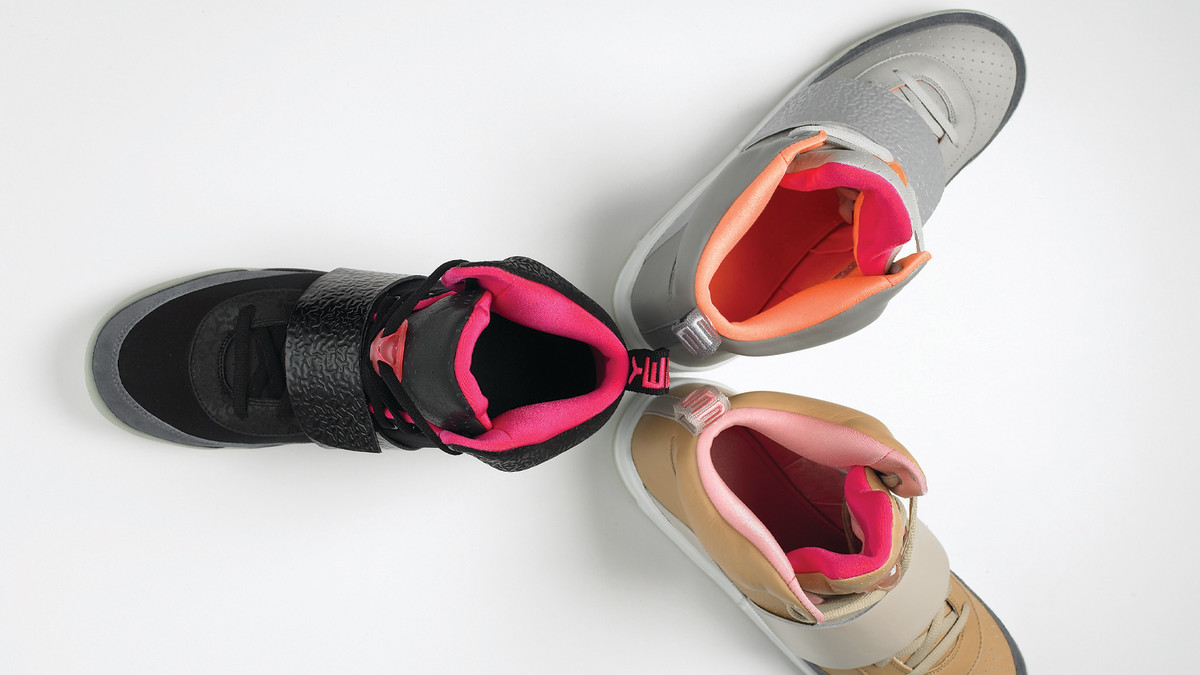 Air Yeezy has arrived: a collaboration between Kanye West and Nike
This story originally appeared in the April/May 2009 issue of Complex magazine.
Stage 1: The Promise
In which two men plot something called domination…
Kanye West (MC, Producer, Hypebeast): I've always emphasized my passion for design – and not just, "Oh, let me throw my name on it", but for using my fame as an opportunity to jump into the world of design – and in this case , to design my own shoe.
Mark Smith (Creative Director of Special Projects, Nike): I don't really date my life in a normal way. [Laughs.] So I couldn't even tell when it all happened, but one day I got a call asking if I wanted to work with Kanye on the project.
kW: This was after the Air Force 1 "1 Night Only" event. [in December 2006]. I sat there and drew countless shoe shapes, and many of them were inspired by Back to the future, by the McFlys or whatever people call them – I just call them the Mags. All kinds of different ideas that came out of it and Robotech and all my other anime influences.
MRS: What we wanted to do was really create something specific and unique for the two of us working together, so it wasn't an entourage full of people on either side.
kW: Nike is the #1 sneaker lifestyle brand, right? And I'm the #1 most influential cultural pop art brand: scarves, beards, plastic glasses, whatever. So you take those two things and combine them – it's very exciting. I am the Nike of culture.
MRS: He showed me what he was into. I asked him about the sneakers he liked, what he wore and why he wore them; he is very up to the minute on what he likes.
kW: Got all these Jordans from their archives and I'm sitting in the office next to Tinker [Hatfield, Jordan designer] and Mark, just popping shit out and putting it in front of him like, "I like this element." We just vibrate it.
MRS: He started throwing stuff, and I did the same. We did it in the Innovation Kitchen, Nike's underground innovation center, where tomorrow's technologies are boiling, so he was actually seeing a lot of things that no one else would see.
kW: The types of shit that Nike can do? I say, "Hey, use that sole", and they have it? The possibilities are simply endless.
MRS: I always try to see things through the eyes of an athlete – if you look at a basketball player, his performance is on the court, in the middle of a game. The equivalent for Kanye would be to get on stage and rock it for a few hours. And he goes through a pretty athletic show, so we wanted to make sure these were super comfortable performance shoes.
kW: Every guy drew Nikes in fourth grade, so actually doing it is a dream come true.