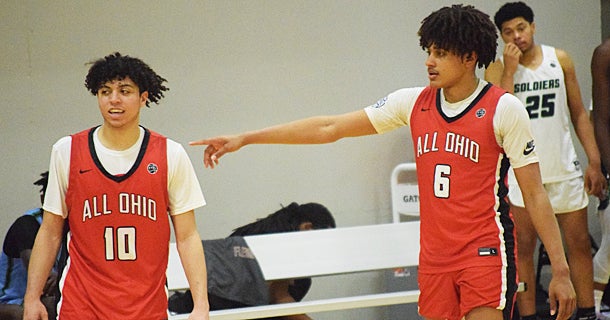 Big weekend for Washington, Royal as All-Ohio reaches Peach Jam
The first weekend in July for college coaches to hit the road and assess prospects has passed. There were plenty of headlines from the Nike EYBL shutdown in Kansas City; the adidas 3SSB Championship in Rock Hill, SC; the Under Armor association near Atlanta and various other events.
Ohio State Coach Chris Holtman and helpers Jake Diebler, jack owen and Mike Netti crossed the country last weekend watching a number of top prospects in the 2023, 2024 and 2025 classes.
They'll be back on the road the weekend of July 19-24 with several other key events including the Nike Peach Jam near Augusta, GA; the Under Armor final in Chicago and the adidas 3SSB Open in Los Angeles.
The All-Ohio program will help host the Nike Summer Championship this weekend with games scheduled at venues across central Ohio (stay tuned for the schedule).
Ahead of last weekend, we released this primer along with a look at 30 key prospects the Buckeyes are tracking in those three classes.
Ohio State already has two players committed to the 2023 class with Dayton Chaminade-Julienne guard George Washington III and St. Marys Memorial Center (Ohio) Austin Parks. Washington is ranked 63rd nationally in the 247Sports Composite, while Parks is ranked 109th overall.
Washington was in action last weekend at the Nike EYBL with the All-Ohio Red team.
Parks was out last weekend as he continues to return from a minor knee injury. He hopes to play with his Ohio Buckets team at an event in Fort Wayne, Ind., the weekend of July 22-24.
Below, we take a look at some of the headlines from the action from the past weekend.