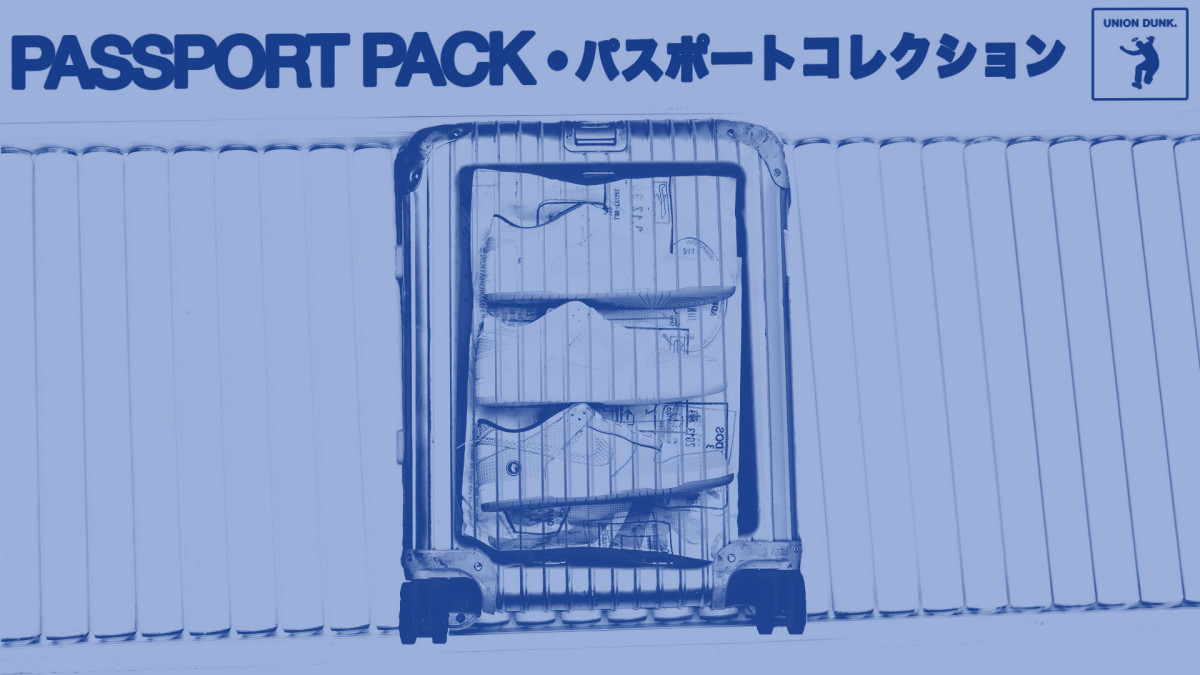 Interview: Chris Gibbs talks about the Union x Nike Dunk Low 'Passport Pack'
There aren't many Nike collaborators who have the opportunity to do what Union Los Angeles has been doing for the past few years. A familiar brand partner, Union has had ties to the Swoosh since the early 2000s, but it wasn't until 2018's Air Jordan 1 that a new generation of sneakerheads began to realize the store impact. The chopped and screwed Jordan 1s gave Union new context in the current climate of hype. The Chris Gibbs-owned store has been going full throttle with its special makeovers ever since, dropping a pair of Air Jordan 4s in 2020 and two follow-up Jordan 4 colorways in 2021 for Union's 30th anniversary. And Gibbs and company aren't giving up yet.
Next, Union offers three colorways of the Nike Dunk Low in a "Passport Pack" theme inspired by Gibbs' worldwide hunts for rare sneakers and streetwear in the 2000s. The first of the bunch, a play on the Pistachio Dunk High exclusive to Europe from 2003, is released today exclusively from Union Los Angeles and via a special pop-up in New York. Two more colors will follow in March, and all three sell for $150 each.
During a one-on-one with Gibbs ahead of today's release, he explained how his store's latest Nike collaboration came to fruition, how it was originally slated to launch last year as part of the Union's 30th anniversary releases and the "happy mistake" of stumbling over the Dunk Low's detachable ripstop material. The Union owner also hinted at what's to come later this year, including more Air Jordan and Nike projects. The conversation, slightly edited for clarity, appears below.