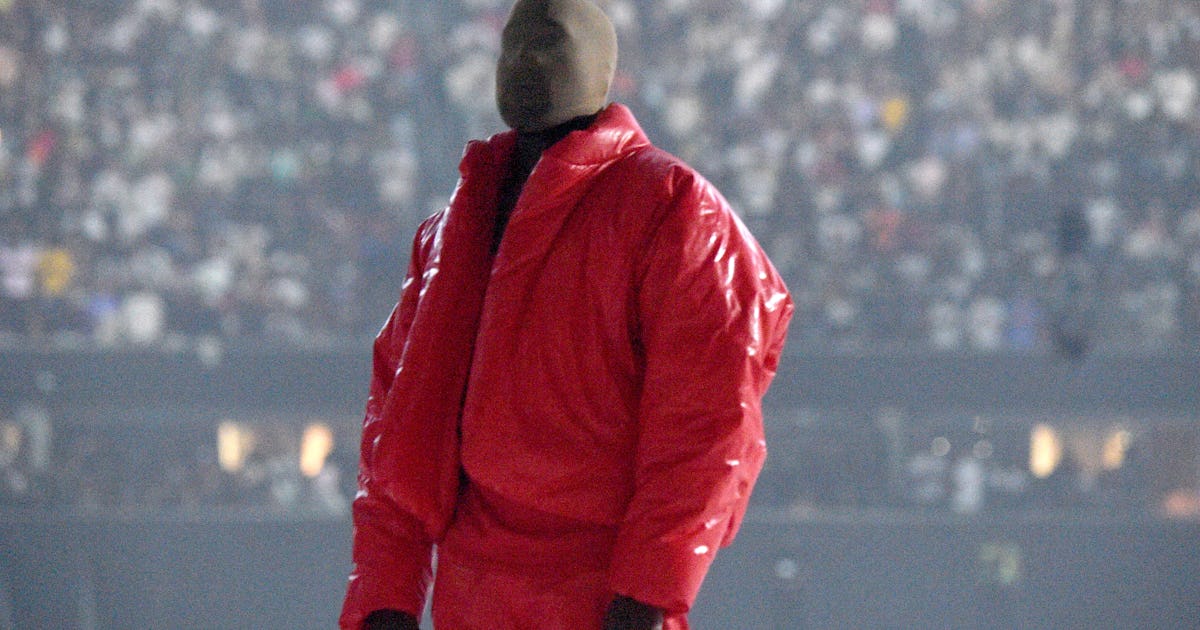 Kanye West's Shiny Red Yeezy Gap 'Round' Jacket Can Now Be Yours
The Yeezy Gap line continues to expand with nothing but weirdly shiny jackets. Pre-orders are now open for the red "Round Jacket" that Kanye West wore when he premiered Donda listening evening (and apparently continued to wear as he paced the Mercedes-Benz Stadium in Atlanta).
West's previous two down jackets were already hard to miss due to the shine created by a rubberized polyurethane coating, but the new red version is perhaps the most important of them all. The statement piece is also reminiscent of the Air Yeezy 2 "Red October," which has inspired countless imitations of its all-red color scheme.
In a continuing trend towards democracy, the red round jacket is available for pre-order with no limitations on the numbers that will be manufactured. Anyone who wants to shell out $ 200 for a winter coat that looks like a slip 'n slide can, with the only downside being that delivery won't start until spring 2022.
These jackets print money – According to former Gap CEO Mickey Drexler, the first two versions of the Round Jacket grossed $ 7 million each. While he instantly proved how lucrative it is to collaborate with West, Drexler still thinks the partnership is a bad idea for both parties involved. In the long run, he doesn't think the corporate framework will work for West – and we could already see what he means with Kanye's other business partner, Adidas.
West has been seen wearing Nike on several occasions over the past month, in addition to showing off his shoes in a Donda and the Beats ad aired during the NBA Finals. Not wearing clothes from your business partner's biggest rival should be easy when you make $ 191 million a year, but this form of rebellion shows how unpredictable (and risky) West can be.
It remains to be seen whether West will eventually blow up his contract with Adidas, and for now, his partnership with Gap is doing very well with the sustained rollout of trash bag jackets.