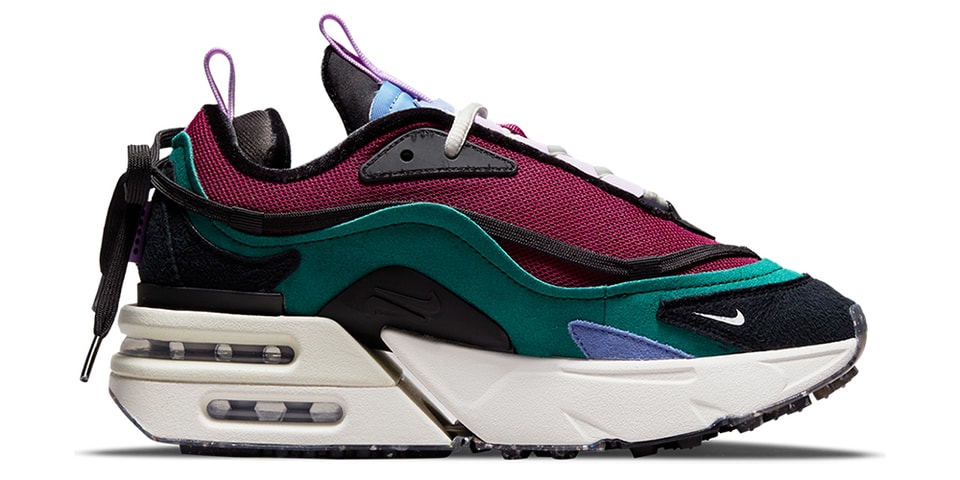 Nike Air Max Furyosa "Midnight Green / Sail / Raspberry Red / Black"
[ad_1]
After making his debut Nike Air Max Furyosa NRG in its very first silver and black color last May, the sportswear giant is back with another new color: "Night Green / Sail / Raspberry Red / Black".
Nike has been playing with its Air technology since its introduction in 1978, and over the past five years Air has truly reached new heights. From the VaporMax to the Return of the Huarache, it has appeared in many forms, but none as wild as the Air Max Furyosa NRG.
The sneaker is all about the single unit (although that doesn't mean the upper doesn't fit), as it sports two Air units stacked on top of each other in an asymmetrical configuration. Each Air unit is surrounded by EVA foam which makes up the rest of the midsole, before being separated from the front portion of the sole. To top it off, a durable Nike Grind outsole.
As for the upper of the shoe, you'll find the aforementioned colourway adorning a mix of suede and mesh panels that contrast with a padded foam tongue, velor lining, and a unique lacing system that runs over the tongue but also around the upper perimeter of the shoe. however, it's purely for the aesthetic, knotting at the back for a technical look.
The Nike Air Max Furyosa NRG in "Night Green / Sail / Raspberry Red / Black" costs $ 160 USD and should drop to OneBlockDown August 5.
In case you missed it, check out this week's episode of unique companions. This time, we spoke to Jourdan Ash from AF1.
[ad_2]