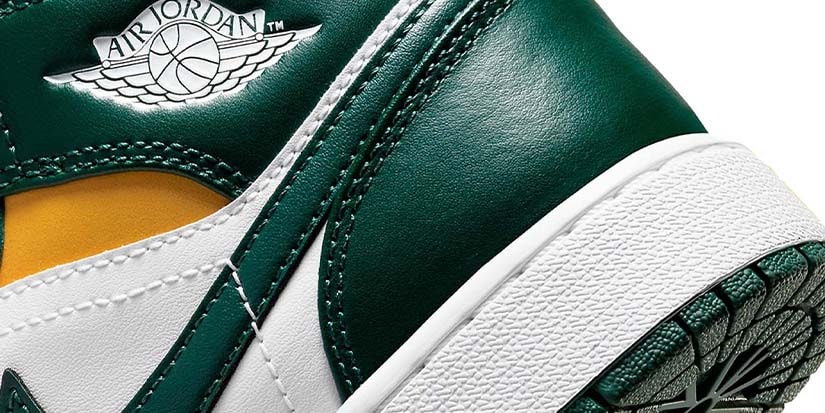 Shoe release schedule: Yeezy, Nike and more
This week's release schedule is filled with fan-favorite silhouettes. At adidas, the Foam Runner returns in "Onyx" and "Sand", while the BSKTBL drops in "Slate Azure".
Reebok pays homage to iconic Eames designs with a duo of classic leather designs sporting contour patterns and woodgrain patterns.
It's a big week at Nike with highly anticipated collaborations with Tom Sachs, Sanrio and Kasina releasing alongside a slew of Air Force 1 Mids in "Venice" and "Chocolate." Over at Jordan Brand, the AJ1 sees collectible colorways "Visionaire" and "Noble Green." Read on for a selection of our favorite shoe releases this week.
Kasina x Nike Air Max 1
Release date: June 8
Price: $160
Or buy: SNKRS
Kasina x Nike Air Max 1
Release date: June 8
Price: $160
Or buy: SNKRS
Yeezy Foam Runner "Onyx"
Release date: June 8
Price: $90
Or buy: Yeezy Supply, Confirmed
Yeezy Foam Runner "Sand"
Release date: June 8
Price: $90
Or buy: Yeezy Supply, Confirmed
Nike Air Max 96 "Cobblestone"
Release date: June 8
Price: $190
Or buy: SNKRS
Air Jordan 1 Mid "Noble Green/Pollen"
Release date: June 9
Price: $120
Or buy: SNKRS
Nike Air Force 1 Mid "Venice"
Release date: June 9
Price: $150
Or buy: SNKRS
Nike Air Force 1 Mid QS "Chocolate"
Release date: June 9
Price: $150
Or buy: SNKRS
Nike Air Max 1 "Blueprint"
Release date: June 9
Price: $160
Or buy: SNKRS
Nike Offline 2.0 "Ocean Cube"
Release date: June 9
Price: $130
Or buy: Nike
Nike Offline 2.0 "Gray Fog"
Release date: June 9
Price: $130
Or buy: Nike
Yeezy BSKTBL "Slate Azure" Knitwear
Release date: June 10
Price: $300
Or buy: Yeezy Supply, Confirmed
Hello Kitty x Nike Air Presto
Release date: June 10
Price: $140
Or buy: SNKRS
Tom Sachs x Nike Versatile Shoe
Release date: June 10
Price: $109.99
Or buy: NikeCraft
Eames x Reebok classic leather
Release date: June 10
Price: $120
Or buy: Reebok
Eames x Reebok classic leather
Release date: June 10
Price: $120
Or buy: Reebok
Air Jordan 1 Mid "Visionary"
Release date: June 11
Price: $170
Or buy: SNKRS