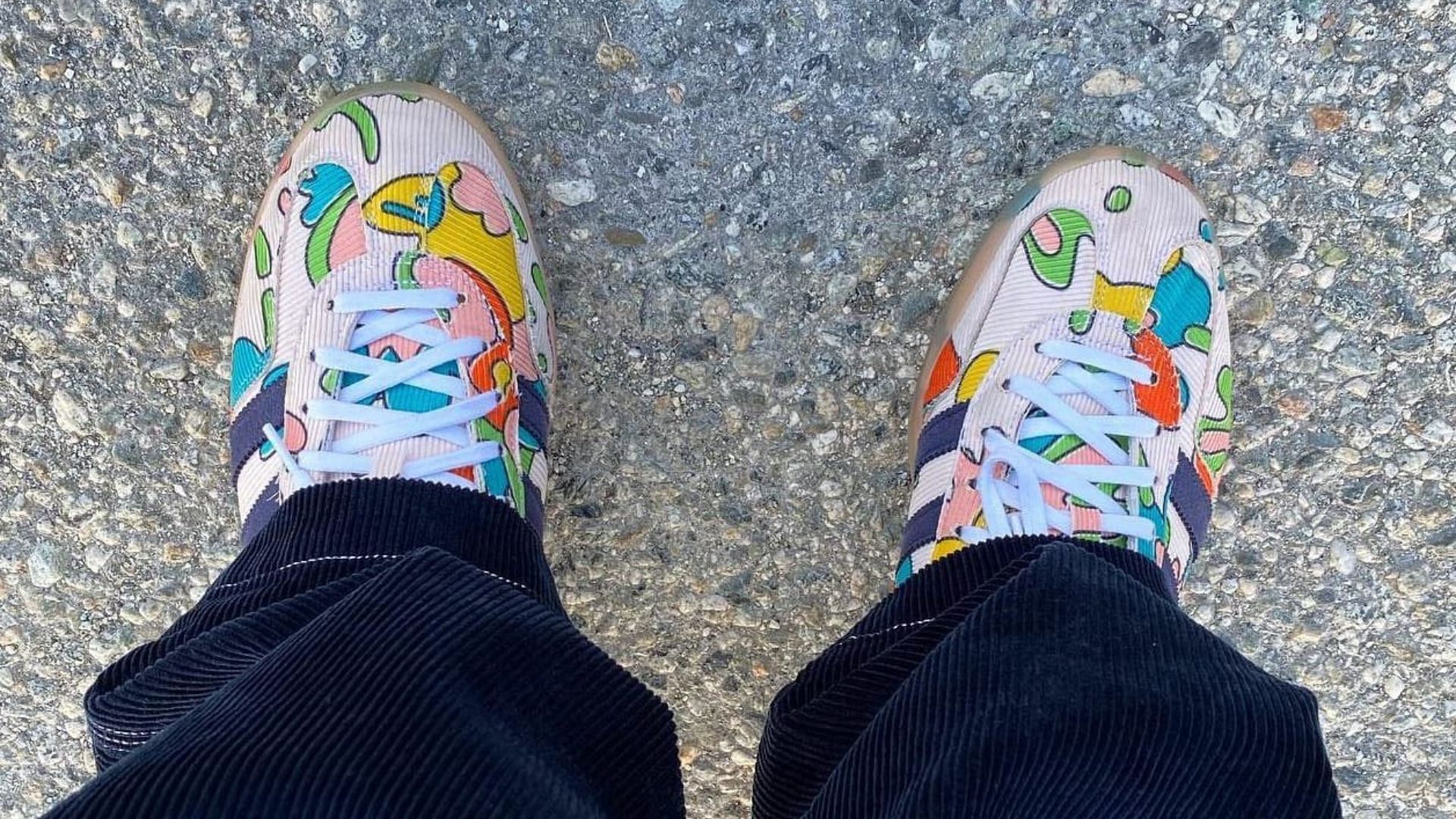 Where to buy Sean Wotherspoon x Adidas Gazelle Indoor collaboration shoes? Everything we know so far
Adidas is gearing up to launch its latest Gazelle shoes which world-renowned sneaker designer Sean Wotherspoon will reinterpret.
The Sean Wotherspoon x Adidas Gazelle Indoor sneakers are set to hit shelves later this year. While most of the details of these low-top sneakers are being kept under wraps by partner brands, interested readers will be able to purchase these shoes from their e-commerce stores alongside other authorized retailers.
---
Sean Wotherspoon x Adidas Gazelle Indoor collaboration sneakers are covered in playful graphics
For those unaware, this is not the first instance of their collaborative launch. The iconic sneaker designer first teamed up with the German sports label in 2020. Since then, the duo have come together on several occasions to showcase their SuperEarth, ZX8000 and Superturf releases. Most recently, they launched their brilliantly colored Orketro shoes.
As the Round Two founder revealed, a new sneaker project is in the works, and it looks like Sean Wotherspoon and Adidas will continue their successful collaborations into 2022.
Not too long ago, the designer teased the first images of his vibrant Sean Wotherspoon x Adidas Gazelle Indoor collab via his official Instagram handle, which surely got his fans hooked.
The upper on this model features a corduroy construction. Most of the uppers are covered in playful pops of blue, green, red, and yellow, making these shoes more eye-catching.
These multicolored patterns are scattered across the uppers and appear to be made of durable materials like the duo's previous works.
Here, the tongues are fashioned from voile elements with colorful prints. The tongue areas are complete with crisp white lace curls. Signature adidas side stripes are executed in navy textiles.
Towards the back, the heel tabs highlighted with red fabric are adorned with an embroidered Wotherspoon logo. Semi-transparent shoe-matching outsoles tie the design together. These outsoles are stamped with Adidas Originals trefoil logos towards the heels.
Keep an eye out for the next Sean Wotherspoon x Adidas Gazelle Indoor shoes, which should arrive in the coming weeks. You can also sign up to the shoe brand's website for quick updates on incoming pairs.
---
Read more about Sean Wotherspoon
Sean Wotherspoon is one of the world's best-known sneakerheads and the creator of the Nike Air Max 97/1, one of 2018's most beloved shoes. His Air Max 97/1 is highly sought after, a successful collaboration with the shine of Nike. Wotherspoon started the vintage sneaker business when he was just 23, but it has since multiplied.
To display and wear the unique sneakers they created, Wotherspoon and his business partner Chris Russow created their own biographical show on YouTube in 2015. Sean eventually rose to fame collaborating with big names such as Guess, ASICS, etc. . Stay tuned for his latest creations because sneakerheads everywhere are sure he will deliver on his promises.
---